Supercharged TouchpointCX Text Analytics module V2.0 empowers deeper discovery
TouchpointCX's advanced text analytics module V2.0 now allows clients to do so much more than keyword analysis. Rolled out across all customers in January 2017, CX text analytics now enables more targeted and more efficient allocation of resources and budget to solving Customer Experience issues.
Identifying opportunities for overall customer experience improvements has become so much easier with the enhanced features of V2.0 and ensures that you can always ask the right questions of your data.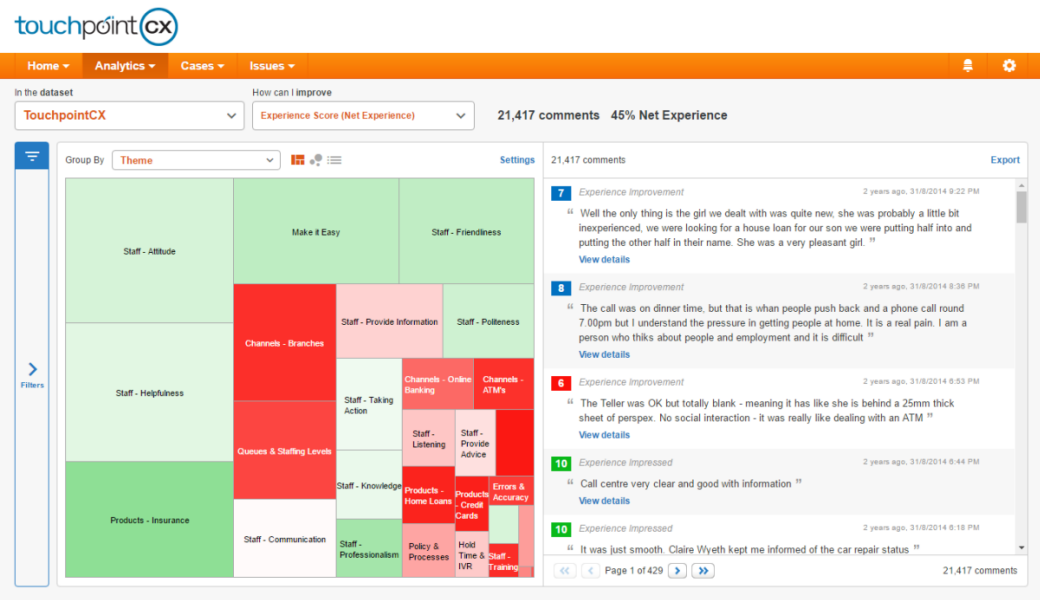 Smarter insights are discoverable through new theme creation functionality, designed to be easy to use and/or also able to be done quickly on your behalf by the team at Touchpoint Group. You will find it straight forward to slice and dice your themes by interaction type, by team, by location, by comment, by customer tenure and much more. Calculating counts and scores to provide measurement and to reinforce your results takes just a few clicks.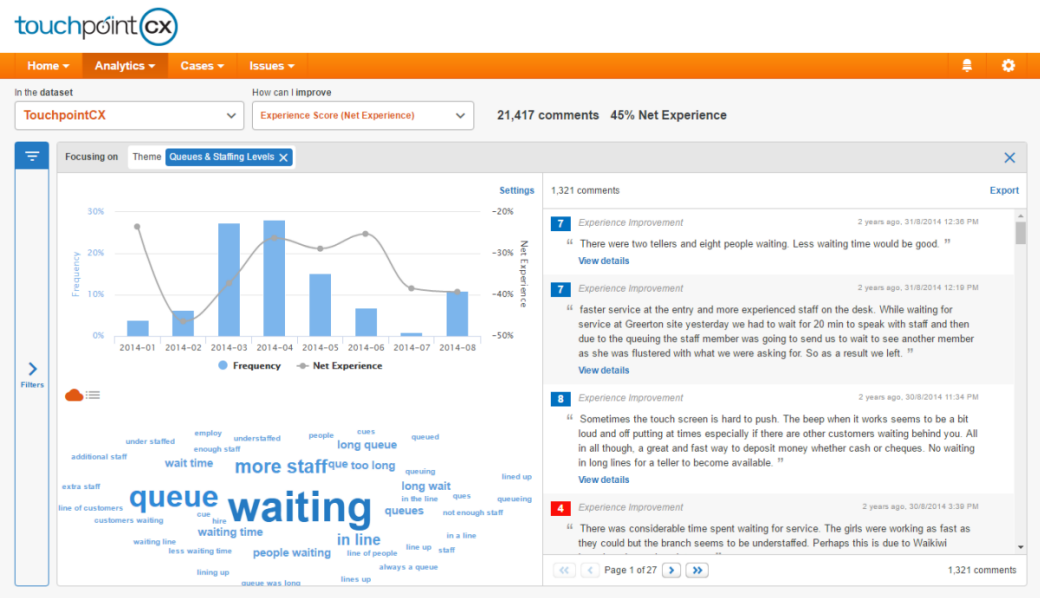 TouchpointCX text analytics data is translated and communicated using clean and clear visualisation and charting, helping you to see your insights and letting you inform and collaborate inter-departmentally. Departmental or functional leaders in your organisation can create themes themselves to expose deeper insights, or drill down to refine themes and scores by department, team, location or even individual staff.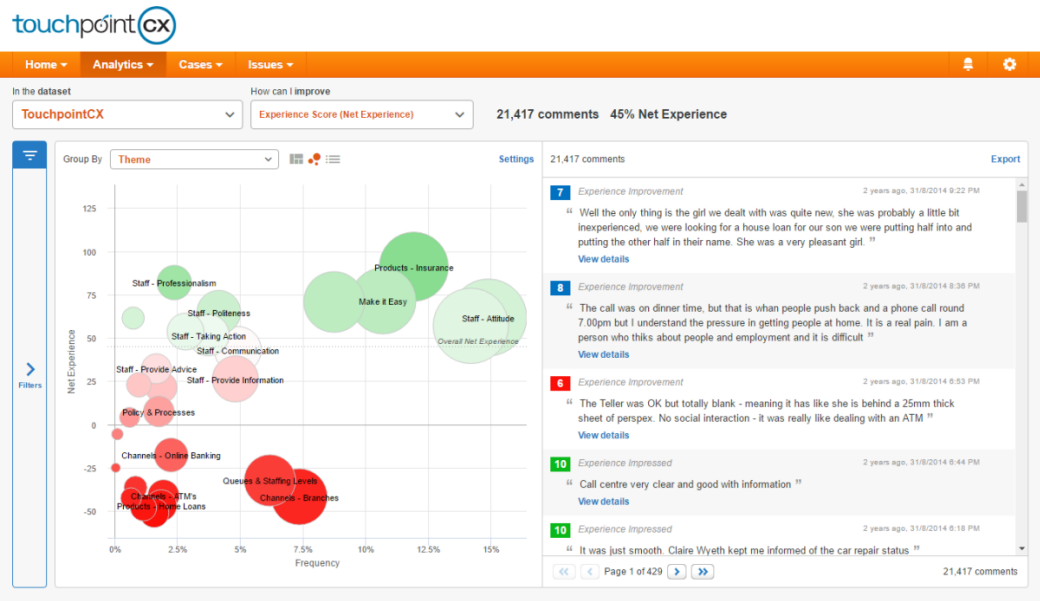 Hotspots as well as impacts are immediately identifiable using colour coding, allowing you to take action quickly, seize opportunities and negate business risks. All supporting customer engagement information can be shared companywide, so diverse stakeholders are well informed and can make the best decisions for your business as a whole.
TouchpointCX Advanced Text Analytics V2.0 features
Significantly faster and more efficient than manual coding and analysis methods
Smarter customer insights, with customisable themes and 'at a glance' charts to enable informed cross-team collaboration, issue discovery and decision making
See the companywide impact of elements that affect your customers
Extract and track topics, attitudes, issues, products, competitor trends, and opportunities
Analyse customer feedback from multiple feedback channels or sources
Viewers can click the 'How can I Improve' menu and select values to see ways to improve customer satisfaction
Add filters to view text analytics data by department, team, source, specific results, ranking, products, or by individual
Use the expertise of Touchpoint Group's developers to tailor your CX text analytics module to fit your specific business.
Get in touch with us to learn more about what this newly enhanced module can do for you and your team.